The "security of information" is one of the main challenges of the coming years. Content managers suffer massive attacks daily. Joomla, WordPress, Prestashop, Drupal … are susceptible to the hundreds of daily attacks that are reflected in Google's blacklists, which can affect the reputation of your brand and web traffic. The safety of our customers is the most important thing and that is why we have developed a complete cybersecurity program.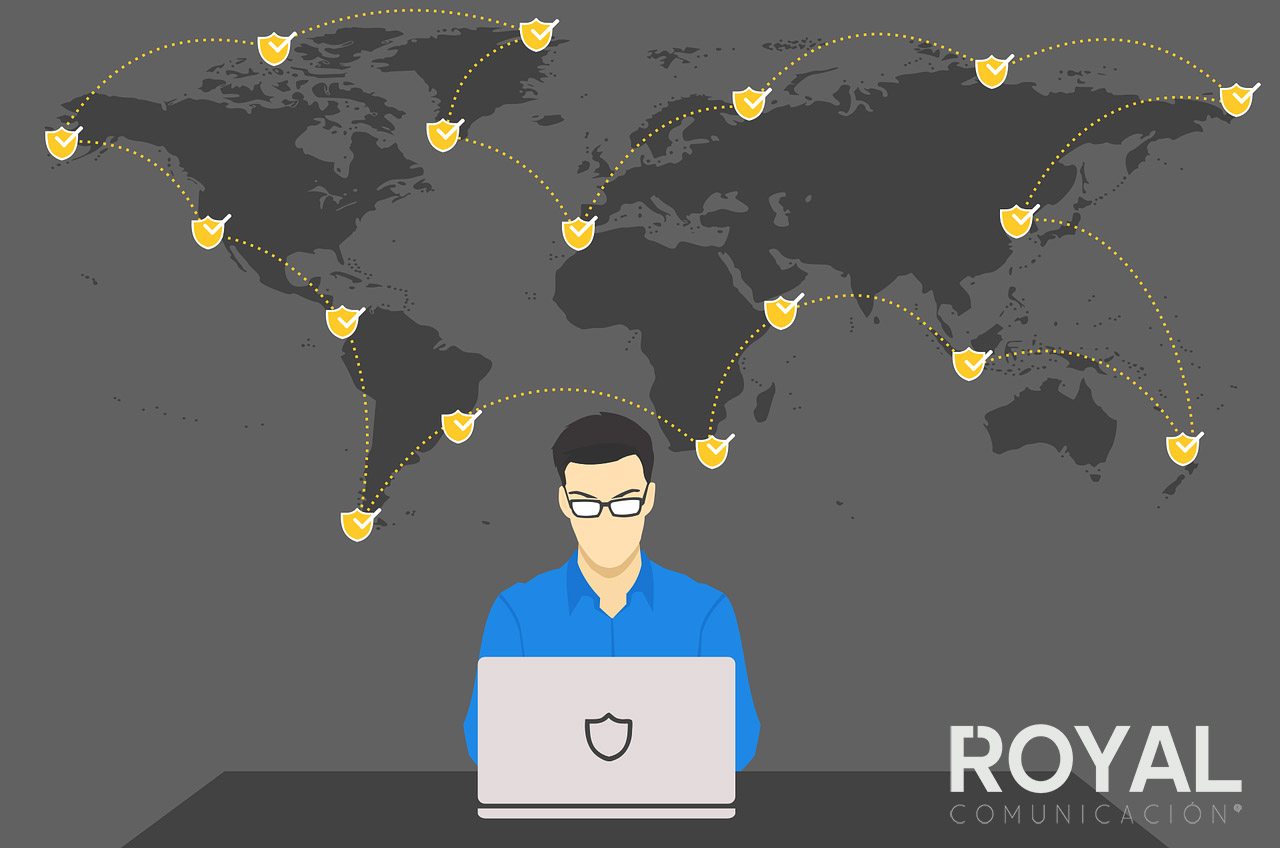 Internet has become a source of valuable information: personal data, emails, access codes … Cybersecurity encompasses all the concepts that ensure Internet security within the context of interconnected systems that we live in today. The main objective is to protect digital information and reduce the chances of suffering a threat.
The concept of "cybersecurity" has emerged in recent years due to the increase in security breaches and the vulnerability present in information systems and communication networks. This type of attacks can be very harmful for both users and companies, as they represent a blockage of electronic commerce.
The services related to cybersecurity are very varied, the main objective is to detect and mitigate any attack. An example of the cybersecurity techniques we developed at Royal Comunicación is daily malware and FTP scanning, defacement and malware disinfection, Uptime & DownTime monitoring, monitoring and elimination of blacklists, web application firewall and the achievement of the Certificate of Trust Seal security, very important to transmit confidence and security to visitors to your website.
Consult more information about our services related to cybersecurity here, do not hesitate to contact us if you need advice to develop a digital security program for your business.